i'd like to take this opportunity to just tell y'all that my ladies are the greatest. date night with the girls requires me to get dressed up.
here's me in my peter pan dress and cheap balmain-lookalike-button-up jacket, with
jc99
s.
Watch is the usual bijoux terner (new watch coming soon woot woot!), ring is by Heidi Klum, earrings are swarovski, and tights are rando.
I know! I never wear jewellery, right?

have I shown my gorgeous antique rocking chair before? It's one of my favourite things. On it are a chanel silk scarf with a propeller on it (a very excellent and personal gift from my grandma) and a lovely blanket my mom made for me when I was a baby.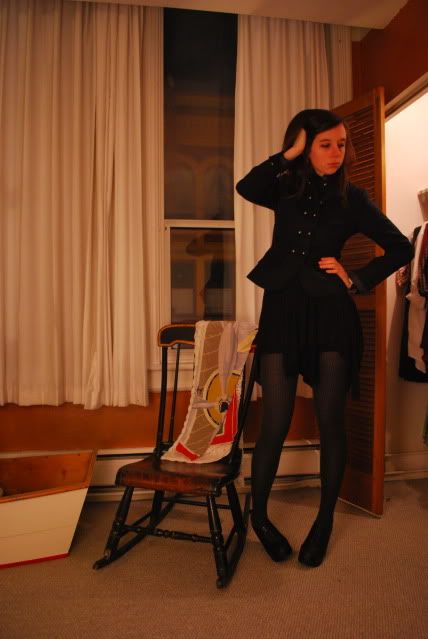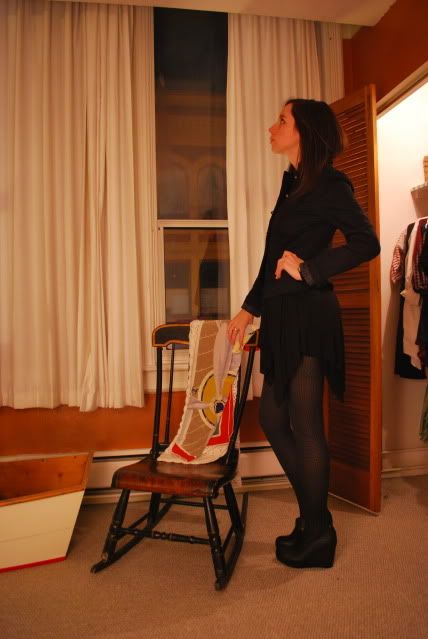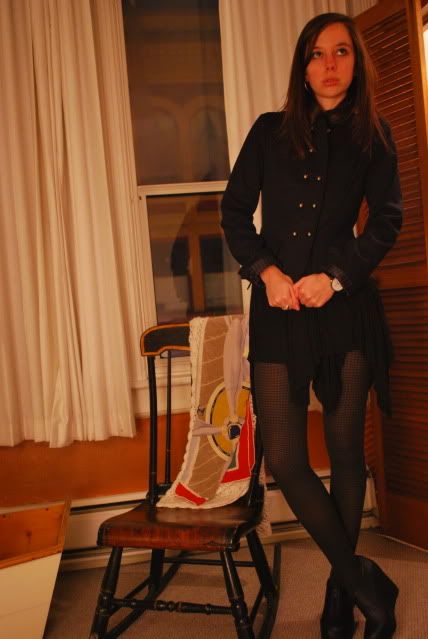 don't make fun of my weird facial expressions. i'm a goober when self-photographing.